WELCOME TO HR FAMILY DENTAL
Caring, Nurture, Comfort
Our team utilizes the latest technology to deliver the highest quality dental care & comfort for you and your family
Resuming Elective Dental Procedures Starting May 4th.
We just wanted to take a few minutes to update you all on what's currently happening here at Highlands Ranch Family Dental!

As I mentioned in my previous emails, on March 17 the CDC recommended suspending all routine dental care in a continued effort to flatten the curve with regard to the spread of COVID-19.  This recommendation has expired as of April 27.  I'm sure many of you are also aware of the state's transition to "safer at home" rules starting April 27.  Given these changes, we have made the decision to resume elective dental care starting May 4th.

We are excited to be able to get back to taking care of our patients, but recognize this comes with great responsibility and the realization our operations at this time will not return to exactly what they were prior to March 17.  I wanted to get this message out so all our patients know what to expect when coming to our office as well as to explain some of the processes and procedures we've implemented in an effort to keep our patients and staff members as safe as possible.

Due to guidelines we are limited to the amount of people allowed in our office at one time, this number includes staff members. During this time we are making some temporary changes to our office hours and the amount of staff we are using. We know this may inconvenience many of our patients but with PPE requirements and the difficultly in getting these required pieces of equipment we need to make sure we meet all requirements given by the government. One major ADA/CDA mandate given to us is to limit aerosols in the dental office to emergent care! This has forced our dental hygiene department to completely reformat how they handle dental cleanings. The use of an ultrasonic scaler and polishing after your cleaning will NOT be used. Again, we apologize for this inconvenience but this is out of our control at this time.

1.  Please do not come early to your appointment! Our office door will be propped open, if you see someone at the front desk, please ensure you are keeping the social distancing guidelines or wait outside till you are welcomed into the office. Patients are not allowed to bring guests or companions to their appointments except for a minor that may be accompanied by 1 parent/guardian! It is our responsibility to limit the number of people in our office at one time, so if you require a companion or driver, they will be asked to wait outside or in the car.  We apologize in advance, but this has to be mandatory in order for us to return to routine care appointments.

2.  All of our staff and doctors will be required to wear a mask at all times.  All patients will also be required to wear a mask/covering to and from their appointment. You can remove them once you are in your assigned room. There will be no exceptions.  Patients not wearing masks will be asked to reschedule.  I apologize, but due to the lack of availability and high cost for medical masks, we will not have masks available to give to those who do not have one.

3.  We will have hand sanitizer at the front desk.  It will be required to use hand sanitizer immediately upon entering the office. We are hoping to have the auto dispenser available but if not a staff member will dispense for you or you may bring your own.

4.  One of our staff members will be taking temperatures with a non-contact thermometer for every person upon entering the office.  Anyone with a temperature of 100.0 or higher will be asked to reschedule/leave the office.

5. All paperwork will be online, if you do not have access to our website and online forms a staff member can help you with online forms once you are taken to your room.

6.  Our normal routine already consists of thorough cleaning and sanitization procedures, but we have implemented even more detailed processes and systems in order to assure all equipment, furniture, door handles, high touch surfaces, etc are cleaned and sanitized after every patient interaction.  If possible due to our limited staff we ask that restrooms be used for emergencies only.

7.  Our waiting room is pretty much nonexistent. The use of the coffee bar, water dispenser, and sadly our "kids room" is no longer allowed at this time.

8.  The "safer at home" order states: "Individuals who are 65 years and older; individuals with chronic lung disease or moderate to severe asthma; individuals who have serious heart conditions; individuals who are immunocompromised; pregnant women; and individuals determined to be high risk by a licensed healthcare provider are considered vulnerable under Executive Order D 2020 044. Vulnerable people at high risk of severe illness from COVID-19 should follow Stay-at-Home recommendations, which means only leaving home for necessary medical care and essential activities."  Given this recommendation, we ask all patients in any of these "vulnerable populations" to continue to follow the "stay at home" recommendations and delay routine dental care until the order change.

I recommend visiting https://covid19.colorado.gov/safer-at-home-faq for clarification regarding the current executive orders in the state of Colorado.

Above all, We want to assure you everyone's health and safety is our top priority.  We realize some of these policies and new procedures may feel cumbersome or unnecessary to some, but we ask for your patience and understanding while we adjust to our new routine in implementing them so our business can reopen safely and with all guidelines met. Exceptional customer service and patient satisfaction have always been and will continue to be our standard, but we also recognize there will be some unintended consequences (schedule running behind and limited availability of appointments, etc.) that may be out of our control during this unprecedented time.  Again, we just ask for your understanding and patience.  I can assure you we are always striving to do our very best. We understand that many of you have been rescheduled multiple times, unfortunately with our industry and the constant changing guidelines we hope we won't have to continue rescheduling.

We are so excited to see our wonderful patients again!  Thank you for your patience, understanding, and loyalty.
George H. Lunn, DDS & Staff

If you need to schedule an appointment please call the office at 303.346.4495 or email us at scheduling@hrfamilydental.com to schedule online.

Thank you!
MEET THE TEAM
At HR Family Dental we take great pride in providing the best dental care in Highlands Ranch. Meet the team!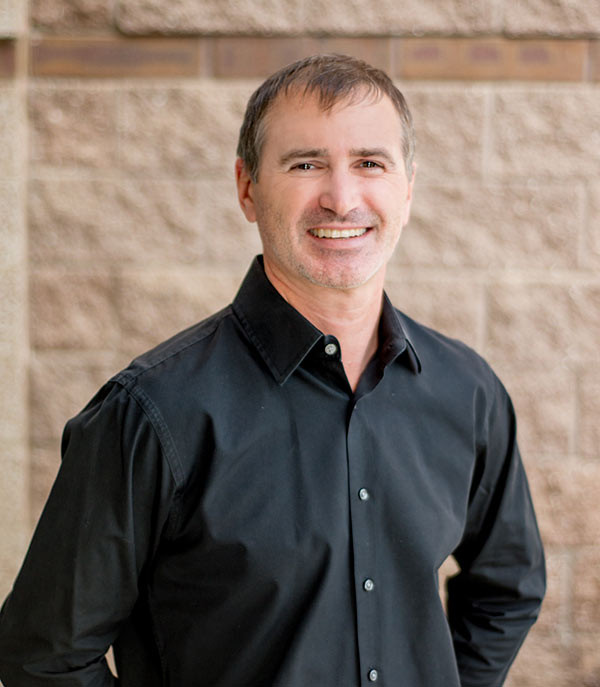 After twenty years as a dentist Dr. Lunn enjoys providing excellent dental care and outstanding customer service to his patients. His love for dentistry started when he worked in his father's dental office growing up.
That experience made the decision easy to choose dentistry as his profession and follow in his father's footsteps.
Since receiving his Doctor of Dental Surgery degree from the University of Tennessee Dr. Lunn has continued to train in all phases of general dentistry with extensive training in cosmetic dentistry, implant surgery, orthodontics and complex cases. He has called Colorado home for the last 12 years and prior to that Dr. Lunn worked as dentist for the United States Public Health Service in underserved areas of rural Nevada.
When he is not practicing dentistry Dr. Lunn loves spending time in the Colorado outdoors. He enjoys snowboarding, skiing, road biking and boating with his family.
Want to take a look at the office. Highlands Ranch Family Dental has a state of the art office located right in the Highlands Ranch Safeway Shopping Center.
What Our Patients Are Saying…
Jan R
I have been very impressed and thankful for every aspect of service. The dentist and his fabulous staff have done a wonderful job. They have provided excellent service in a very timely manner and the utmost of professionalism and kindness. I am requiring several visits for issues and they are handling each appointment efficiently. The dentist and his assistant do great work!
Dan L
There's a reason why this Dentist has a perfect 5 star rating! Service and staff are just outstanding! My wife and I had the unfortunate event of experiencing a not so great dentist - which gave us a sour image of all dentists, with fear of having to sit through grueling and painful procedures, and being unfairly over-charged. That was not the case here at Highlands Ranch Family Dental!! They have state of the art equipment with many options to help keep your nerves down, and the friendliest staff to make you as comfortable as can be!! Thankfully I listened to the recommendation of my sister, and we do not regret a single bit for making the extra long drive out of our way just to visit this dentist. I highly recommend this Dentist to all my friends, family, and colleagues!!
Elizabeth R
I am SO happy to have found this dentist.The entire staff go above and beyond to make your visit the best ever. Dr. Lunn and his assistant, Brittany, work so well together that you are in and out of the chair in no time at all. Chanda at the front desk is the always welcoming and excellent office manager. Dental hygienist was very thorough and gentle. I am recommending them to all of my family and friends.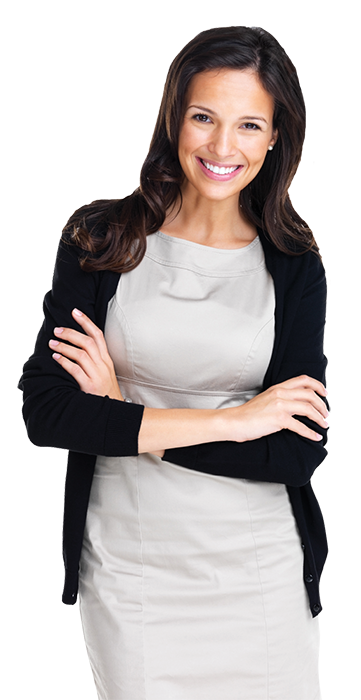 SPECIALS
Offer includes Exam, Consultation & necessary X-Rays.
SAVINGS OF $245
SPECIAL – $6,795
Regular Price – $9,857
Dental Insurance
We accept most PPO dental insurance plans for our services. For your convenience we will file with your insurance company. Call our office if you have any questions regarding insurance benefits and coverage.
Aetna
Assurant
BlueCross BlueShield
Cigna
DeCare Dental
Delta Dental
Dental Wellness Partners
Guardian
Humana
MetLife
United Concordia
United Healthcare